Smooth Plastic Candelabra Size Candle Covers in White or Cream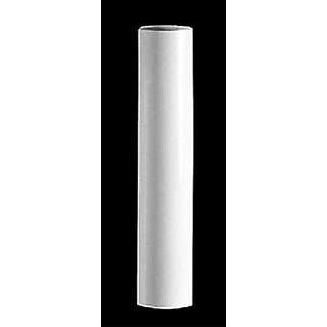 Smooth Plastic Candelabra Size Candle Covers in White or Cream
This Smooth plastic candle cover fits over a candelabra base socket. A Candelabra base is 13/16" inside dia. and has a 7/8" outside dia. They are available in White or Cream and in 2, 3, 4, 6, 8, and 12 inch sizes. Please indicate the size and color you need when placing your order.
NOTE: THESE COVERS ARE NOT TO BE USED AS AN INSULATOR . An insulator is a paper sleeve that goes between the socket and the Candle Cover. If your insulator is missing or brittle, Please see our "Lighting Supplies" page for a replacement.
For Specific Information see How To Measure For Candle Covers at the top of this page.