Fabric Lampshade Diffuser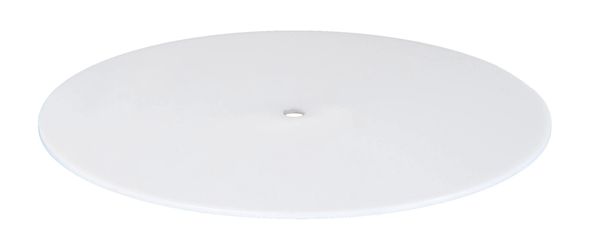 Fabric Lampshade Diffuser
Translucent Diffuser - for mounting on top of the shade or in the case of hanging lamp shades both the top and bottom of Drum style lamp shades. Made of pure white acrylic material with a slip 1/4-27 and 1/8IP center hole. Uses:
Removed light bulb glare
Diffuses light
Directs light downward for accent or for improved reading light
Mid-Century Shallow Drum style shades were often accessorized with white translucent acrylic diffusers top mounted for table and floor shades and both top and bottom mounted for hanging fixtures.