How to Measure a Chandelier Arm
Each crystal Chandelier arm has two Ferrules. One end of the Ferrule has a flange and one end does not. The flange Ferrule is a lip or edge where the bobesche (crystal dish the chandelier arm and socket0 sets.

To properly measure a crystal chandelier arm is it best to think about how it is positioned on the fixture: flange part up. The bobesche sits on the flange level, so the arm must be positioned with the flange in the level position. in the picture below, you can see how the flange positioned in the correct way can make a big difference on how the crystal arm gets measured.
To insure that you are ordering the right parts, measure your chandelier arms like the measurements in the pictures below.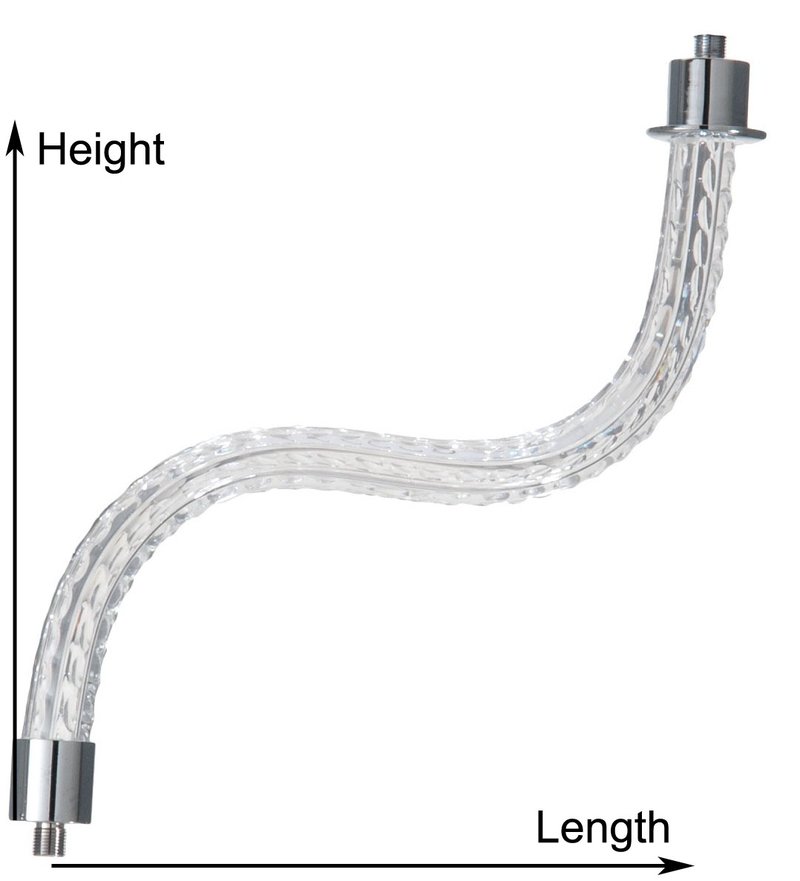 .