How to Replace and Measure Candle Covers
Replacing dirty or unattractive candle covers is an easy and relatively inexpensive way to really dress up a lamp or fixture.
The first thing you want to remember before attempting to fit or replace a candle cover or any of the parts on a lamp or fixture is that you must always disconnect (unplug) the lamp or fixture from any source of electricity before removing the cover or insulator. Simply turning the lamp "off" will not protect you from an electrical shock.
If you are not sure how to safely disconnect your lamp or fixture from its electrical source, you should contact a licensed electrician or your local power company for further instructions.
The second thing you want to remember when attempting to fit or replace a candle cover on a lamp is that you must always plan to include the U.L. listed cardboard insulator that covers the socket terminals (see Fig. 1). Failure to include the insulator may create an electrical hazard.




If the cardboard insulator is worn or brittle from age, please see our "Lighting Supplies" page for a replacement . If the wiring or socket appears damaged in any way you will probably want to replace the socket and all of the wiring connected to the socket.
Do not re-connect to electricity any lamp or fixture with a damaged wire or damaged lamp socket.
The next thing to do when replacing a decorative candle cover is to determine the correct candle cover size for your lamp. To do so you must carefully measure for the correct diameter and length.
Remember, before you measure for the socket diameter you must first install the cardboard insulator and measure the outside diameter of the lamp socket with the insulator attached (see Fig. 2).




The above lamp socket or lamp holder has an outside diameter, including the cardboard insulator, of 3/4" and will probably require a "candelabra" size candle cover with an inside diameter in the range of 3/4" to 7/8" (see Fig. 3)

If the outside diameter of the socket is in the range of 1 1/8" or 1 1/4", then your socket is probably a standard size and will require a standard size candle cover with an inside diameter of 1 1/4" to possibly 1 3/16" (see Fig. 4).
You will, of course, want to estimate the height of the candle cover that you require before you order. Often, candle covers are manufactured in height increments of 2". In the event that your height requirement is, say 5 1/2", you may carefully trim the base of a 6" cover to create a cover of the appropriate height.
TRIMMING YOUR CANDLE COVERS
If, after measuring your candle covers, you find that the new ones that you have chosen don't come in the exact size that you need, don't worry. All of our candle covers can be trimmed to fit your socket. Just choose a size that is slightly longer than you need and use a sharp serrated knife, hack saw, scroll saw or rotary tool with a cutting wheel and trim to the exact size you need.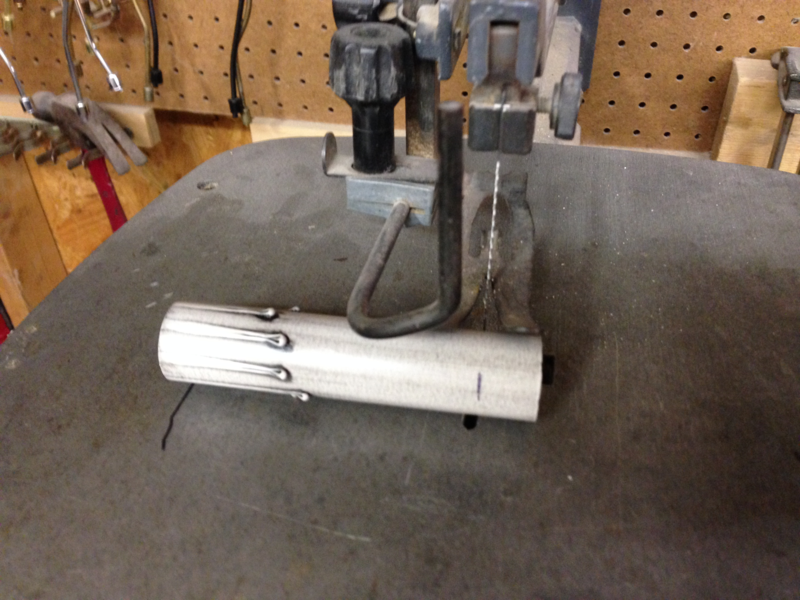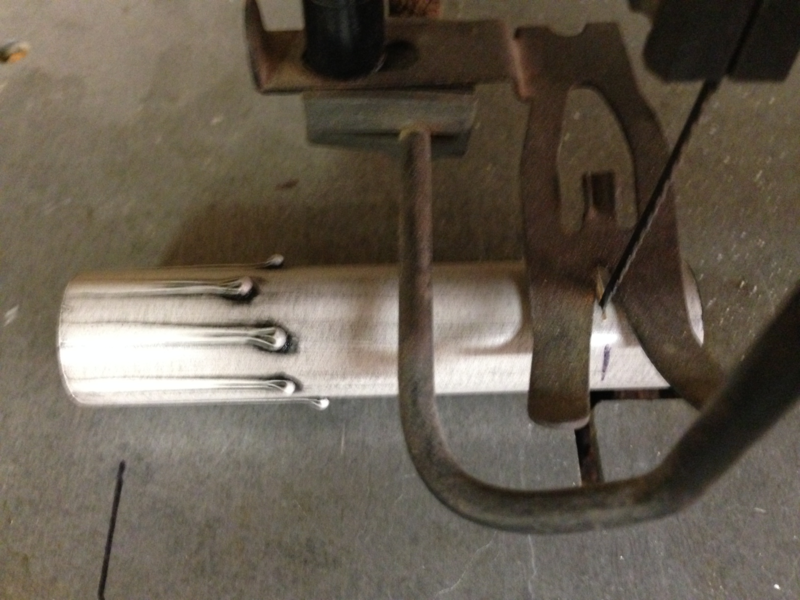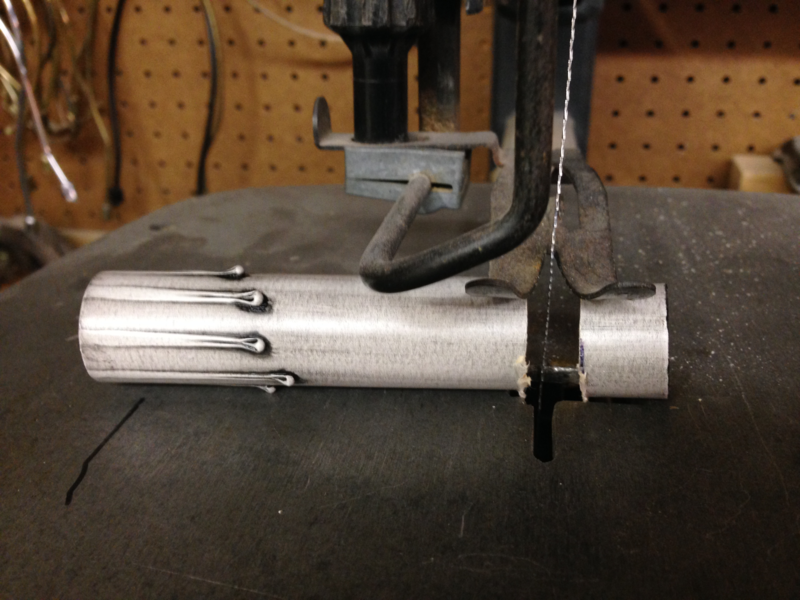 This Fiber Paper Candle Cover was cut on our Scroll Saw.