SHIPPING:
While most items are shipped within 24 to 48 hours of purchase, please allow 5 to 7 business days for your items to arrive at your home.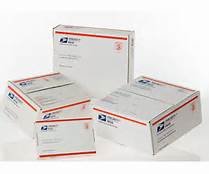 RETURNS:
Our goal is to have 100% customer satisfaction. If you are not completely satisfied with your purchase for any reason, we will be happy to refund your purchase (less shipping cost). Please contact us by email if you are not happy with your purchase and we will do everything we can to resolve your issue or instruct you on how to return your item for a refund.
TRIMMING YOUR CANDLE COVERS:
If, after measuring your candle covers, you find that the new ones that you have chosen don't come in the exact size that you need, don't worry. All of our candle covers can be trimmed to fit your socket. Just choose a size that is slightly longer than you need and use a sharp serrated knife, hack saw, scroll saw or rotary tool with a cutting wheel and trim to the exact size you need.